RPO (Recruitment Process Outsourcing)
Learn more about the services, features, the Scope of RPO, and case studies.
RPO (Recruitment Process Outsourcing) - About enPower

This service allows firms to outsource all or some parts of their organization's hiring process to us. We can also provide more comprehensive solutions that include hiring process optimization, outsourcing, and consulting.

By applying a range of HR tech services to our foundation of recruitment know-how we act as a strategic partner to our clients, providing solutions that increase cost efficiency by speeding up the process of identifying the right talent through to actually on-boarding them.
Features of en world's RPO (Recruitment Process Outsourcing)
en world's RPO (Recruitment Process Outsourcing) service makes it possible for firms to entrust either some parts or all of its hiring to us. We achieve success in hiring by being your strategic business partner and providing you with high quality services that extend from identifying bilingual candidates who have the skills your firm is looking for, to actually placing them in the position, all based on our knowledge and experience as hiring professionals.
The service can be customizable to management and HR strategies
Ample channels for direct sourcing
Effective utilization of en group's job boards
Efficient and flexible sharing of know-how, leads, and more with other divisions (professional dispatch and contracting services, etc.)
English support for presentations to your company's global and regional headquarters
English support throughout the hiring process between the candidate and headquarters
Support from Every Angle for the Hiring Issues Faced by Foreign Capital and global Japanese Firms
Different companies and organizations have different issues that they face in hiring. Let us know what it is you're having trouble with.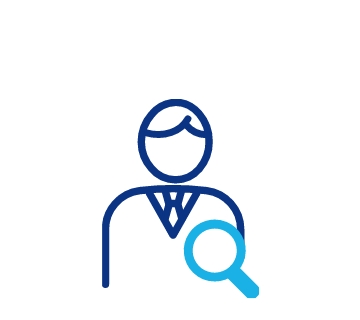 Lack of personnel to do the recruitment work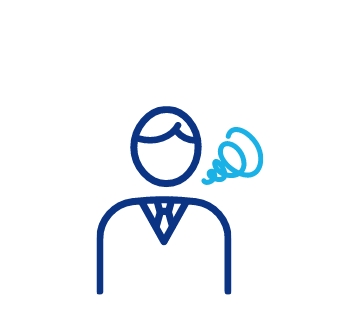 Lack of know-how for hiring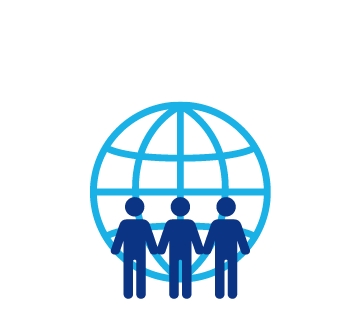 Trouble establishing a population of bilingual talent with specialist skills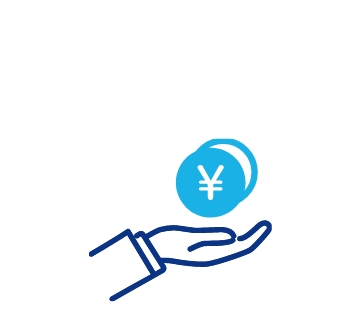 Rising hiring costs due to over-dependence on recruiting agencies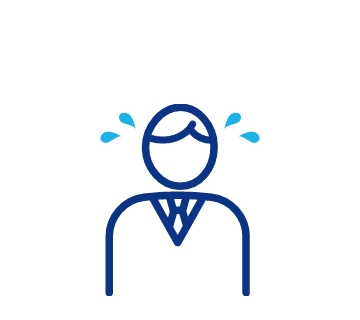 Difficulty meeting needs for urgent hiring, mass hiring, or the like
The Scope of RPO (Recruitment Process Outsourcing)
Let us know all the conditions you need to meet, from your hiring needs and challenges to your budget. Based on that information, we will propose the best solution or service for solving your issues.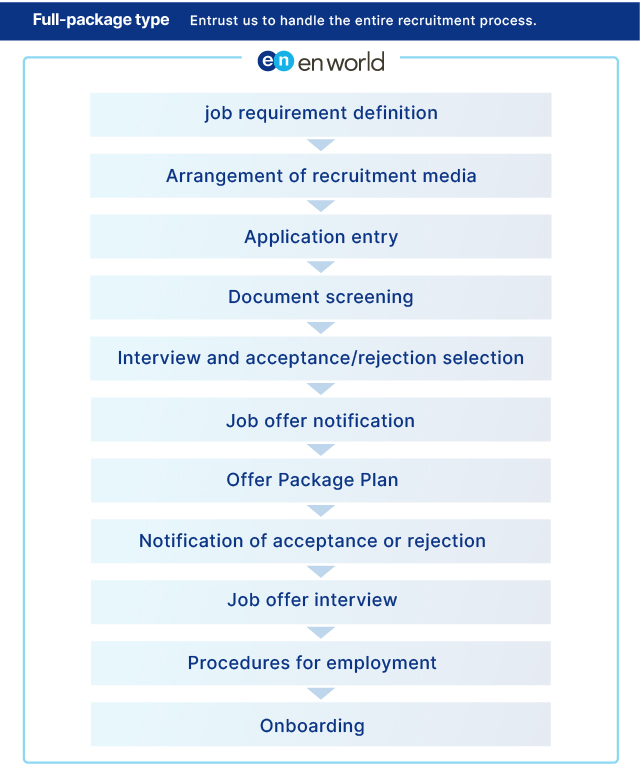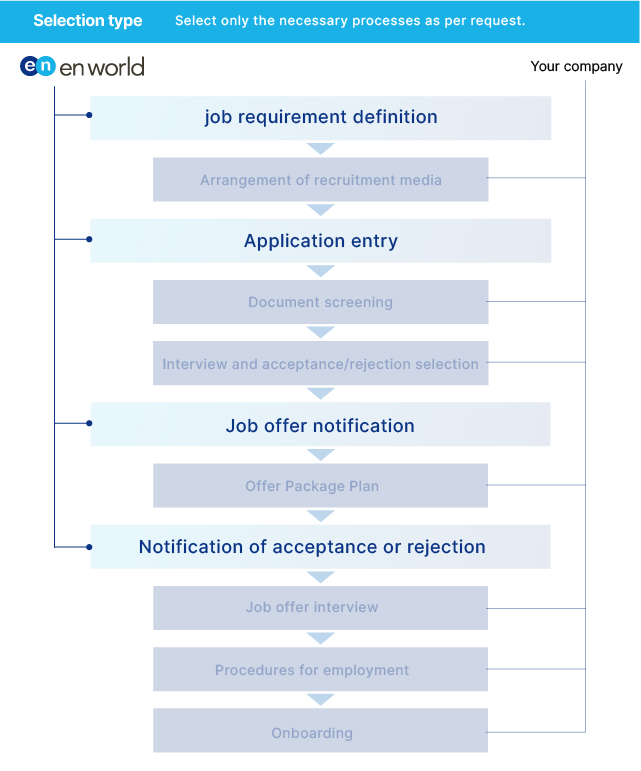 *The above are only examples. We base the solutions and services we provide to you on the challenges you are facing and the details of your request. We can also handle only select parts of the administrative work based on your needs.
Other Administrative Outsourcing Support
*Please contact us for more information.
Service Contents
Details
More efficient use of external resources
Negotiations and arrangements with recruiters and staffing agencies
Direct sourcing
Employer branding (digital tools, social media, etc.)
More efficient use of existing resources
Interview training for those in charge of hiring More efficient on-boarding and post-placement follow-up Management of internal recruitment Management of employee referrals
Visualization of HR Tasks
KPI tracking Reporting for regular recruitment
Coordination with Global and Regional Headquarters
-
Case Studies
Provided Support in Filling 200 Positions at a Global Beverage Manufacturer in Line with a Global Restructuring
Major Global Beverage Manufacturer
The issues
• The firm needed to fill 200 positions that were created as a result of the restructuring of the organization
• It lacked the resources and know-how to deal with this sudden need for large-scale hiring in a short period of time
Project members
One recruiter, one sourcing recruiter, and one coordinator
The solution
• Organizational integration between Japan and South Korea as part of the restructuring
• Filled 200 positions in roughly six months from internal and external sources
• Earned high praise for completing the project line with the desired timeline
Provided Support for the Mass Hiring of High-level Technicians for the Launch of a Technical Support Center by a Global Technology Firm
Rapidly Growing IT Venture
The issues
• The firm lacked the resources to complete the large-scale hiring in a short period of time
• It also lacked the know-how required for hiring high-level technicians and executives who can handle a global environment
The solution
• Rationalization of the hiring process
• Improvements to the internal referral program (37% of all contracts signed)
• Reduced hiring costs (30% for recruiters, 70% for direct hires)
• Improvements to hiring efficiency by re-educating and re-evaluating the recruiting agencies used
Hired More than 230 Individuals for Management Positions at a Multinational Pharmaceutical Firm and Achieved Significant Cost Savings on Hiring by Reducing the Use of Recruiting Agencies from More than 80% down to 49%
One of the Oldest Foreign Capital Pharmaceutical Firms in Japan
The issues
• The firm was dependent on recruiters for more than 80% of its hiring needs
• Hiring took too much time (required an average of 120 days)
The solutions
• Improved efficiency in the hiring process (reduced the average time to hire from more than 120 days down to 70 days)
• Reduced the firm's use of recruiting agencies from more than 80% down to 49%
• Established programs for internal hiring and employee referrals
• Filled more than 230 management positions
Helping you overcome challenges with global talent
en world recruitment for mid to high level international business people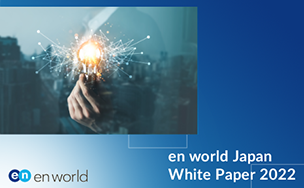 en world Japan White Paper 2022
As one of the largest recruitment firms specialized in global talent in Japan, en world Japan released a white paper entitled "Unpacking Recruitment Market Trends and Job Seekers' Attitudes Toward Changing Jobs After More Than Two Years of the Covid-19 Pandemic" on April 26, 2022 which highlighted mid-career hiring strategies at foreign capital and Japanese global firms.
Download