Permanent Jobs
Learn more about features of en world's recruitment services, the Permanent Recruitment Process, and feedback from our candidates.
Permanent Jobs at en world
Through our permanent recruitment service, en world focuses on introducing senior, permanent positions at foreign capital firms and global Japanese firms within Japan. Rather than seeing the start of the new position as the end goal, we take our mission of "enabling success" as a base upon which we stand firmly in working to connect candidates who would like to use their experience and skills in a permanent role with the right companies.

In these volatile times, changing jobs needs to be about more than just changing your immediate environment. It is essential that candidates choose their next role with an eye to achieving their long-term career vision. Beyond surface-level information about the company and role such as the industry, job description, and employment conditions, en world consultants provide critical information about the company culture, values, and the vision of the leaders which to facilitate a truly successful transition.
Abundant Opportunities at Foreign Capital, Global Japanese and Start-up Firms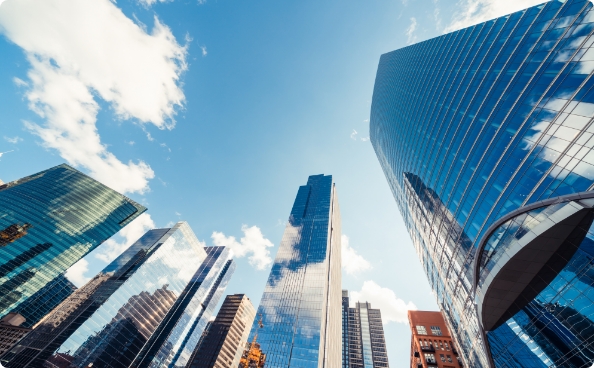 en world has relationships with roughly 87% of all foreign capital firms operating in Japan. That means that our Permanent Recruitment division can offer abundant job opportunities with at foreign capital as well as global Japanese firms and start-ups that are looking for highly competitive global talent.
Offering Abundant Senior Positions in which English Skills can be Actively Used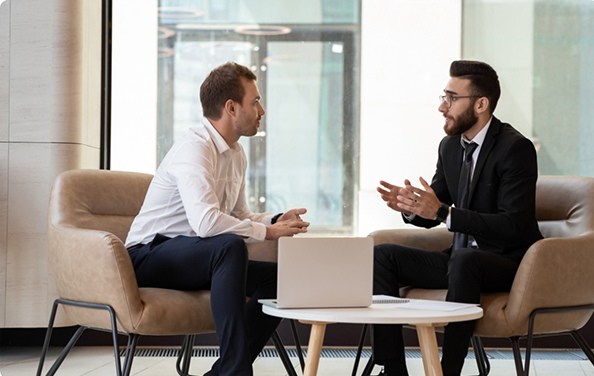 Have you ever had trouble finding positions that will really let you leverage your English skills? en world' s Permanent Recruitment division can introduce specialist and senior roles which are suited to the English skill level of each individual. You can take advantage of these opportunities to truly utilize your English skills to their full extent on a global stage.
Abundant Senior and Executive Job Opportunities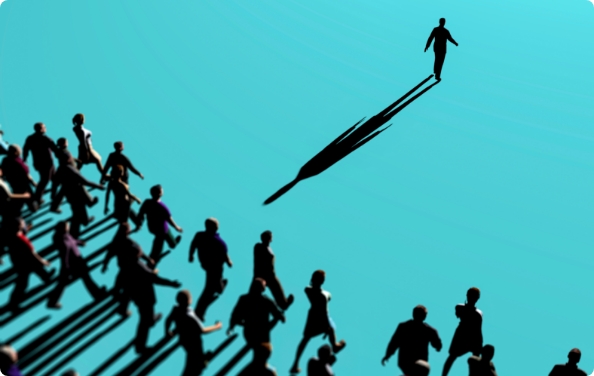 We provide access to many C-suite and Country Manager roles in addition to other management positions. The positions we offer come with salaries starting at 10 million yen with many exceeding 20 million yen in total compensation. To help candidates take the next step on the way to achieving their long-term career vision, we offer career counseling from a mid- to long-term perspective and support them through getting an job offer and beyond as they work in their new role. We work on a large number of positions that are not advertised to the general public, meaning that we can connect candidates to a wide range of opportunities to which they would otherwise not have access.
Why Choose en world's Permanent Recruitment Service
Our Permanent Recruitment service is about more than finding the next place to work. Our service focuses on supporting candidates in job changes with their long-term career goals in mind through the idea of "enabling success".

With a team of consultants of 27 different nationalities including Japan and more than 20 years of experience in the industry, en world has established relationships with roughly 87% of the foreign capital companies in Japan. This has allowed us to build a system through which we can introduce candidates to positions at nearly any major foreign capital firm in Japan. Because we also have a division dedicated to serving Japanese companies, we can also introduce candidates to a wide selection of global Japanese companies ranging from major players to new start-ups.

This unique track record we have with a wide range of companies is one key reason that en world is trusted by so many professionals.
Consultations Based on "enabling success"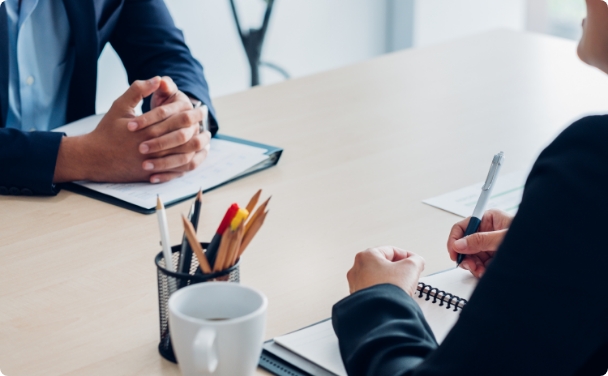 In the interest "enabling success", we consult with each individual candidate in detail to understand their career vision. These consultations serve to not only prevent mismatches but also use to establish a base for making introductions to companies that the candidate would not be able to connect with if seeking to change careers on their own. We also follow up regularly with our candidates after they are placed.
We are available for consultations even if you're not sure about changing jobs yet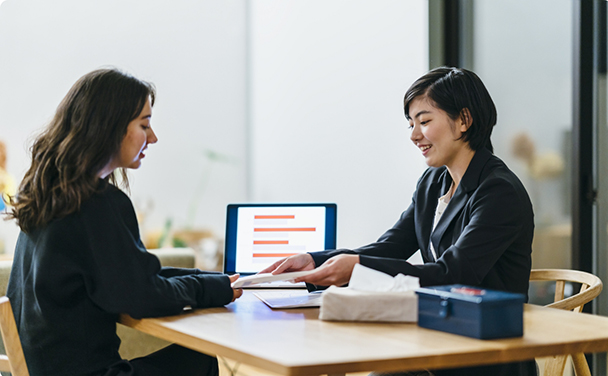 Our consultants will be happy to talk to you even if you are not ready to start a job search but would just like to talk with a professional about your career. We can also offer in-person counseling on career-related issues. Please feel free to contact us even if you haven't made a resume or CV yet.
We offer career-counseling from a long term perspective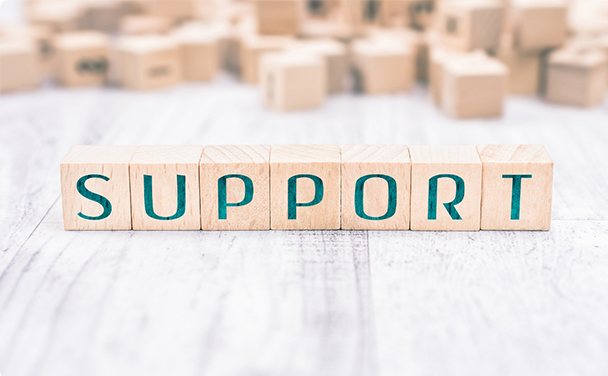 With dedicated career consultants in place for each industry and job function, we offer career counseling from a mid- to long-term perspective based each candidate's individualized vision for their career, and we further support them by helping to polish their resumes and improve their interview techniques. Sometimes our consultants will even recommend a position in a new industry or job function based on a deep understanding of the candidate's experience and strengths if the candidate is interested in taking on new challenges.
Feedback from Candidates on our Permanent Recruitment Services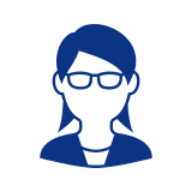 The way the consultants were able access key information about and negotiate with the employer impressed on me the depth of the relationship that they had built with their clients.
The people at en world knew so much about companies that were hiring, open positions, team structures, and everything else that I was able to entrust it all to them. It has also been a huge help that they have actively intervened and negotiated with the employer on my behalf, even when the situation demanded a rapid response. Thank you all very much!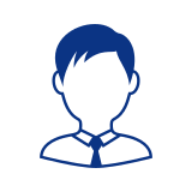 The consultants at en world supported me for changing roles at my own pace in addition to providing continued advice on my career for the long term.
Their support was extremely thorough from the early stages of information gathering through to when I actually started my new role. Two aspects that I found particularly good were that they were able to match my pace for the search process, and that they offered advice on whether particular roles were a fit for me not merely as a next step, but rather in the context of my entire career. The consultants provided me with the information I needed at every step of the process as it progressed, which I believe helped it go more smoothly and made me feel more at ease.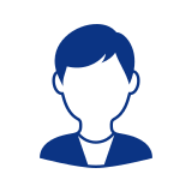 I received comprehensive support not only in terms of job conditions and data but also on the qualittative side in terms of what was right for me personally based on my beliefs.
Each and every one of the agents I spoke to was so lovely and personable, and they all made me feel much better about the confusing process of changing jobs. If I ever need to change jobs again, I will absolutely want to work with the folks at en world again because they gave me support that went above and beyond specific conditions and hard data by taking my personality and outlook into account as well. I'm grateful for the valuable connections I've made.
From Online Sign-up to Starting a New Role
Through our permanent recruitment service, en world focuses on introducing senior, permanent positions at foreign capital firms and global Japanese firms within Japan. Through individualized consultations in which we listen in detail to what you are looking for in a job change, we are able to successfully support your career advancement.
Start off with a simple and free online sign-up. We will contact you within 3 business days of the creation of your account. *Please understand that, based on experience of the individual or positions available, we may not be able to support in all cases. Register

STEP

Meeting with a Consultant (Registration)

To avoid mismatching, we ask all new candidates to take part in an initial interview either at our offices or online.

Our consultants will use this as an opportunity to learn more about your career to date as well as what you are looking for in your next position. These interviews generally take around an hour.

STEP

Introduction of Roles

If we already have a position that could be a good match for you based on your initial interview, we may even share it with you during the interview. Even if we do not have a position that matches you interests or experience available at the time of your interview, we will reach out to you by phone or e-mail as soon as we find a role that is suitable for you.

STEP

Application and Selection

We will introduce you to companies to which you wish to apply.
We will take care of all of the arrangements, including the logistics of setting up the interviews. Once we have made our introduction, the company will begin consideration of your application.

Prior to the application, we can also provide resume help and support for interview preparation.

Once you pass a final interview, one of our consultants will contact you with an informal offer of employment from the client. The consultant will act as your agent in negotiating such important details as compensation, start date, etc.

STEP

Post-placement Follow up (Start of the Employment Contract)

Upon signing your contract, your employment with your new firm will begin. We will touch base with you periodically after you begin your new job to offer any support we can for you to smoothly fulfill your duties and succeed in your role.
Get started with a free consultation
We are here to provide support in long-term career building to anyone who is considering looking for a new role.
Find your best jobs
Various senior and executive positions in a wide array of industries and functions